Diane proved masterful at taking my stuffy academic words and breathing life into them. This very successful book would simply never have happened if it weren't for Diane's gifts, not only in writing and research, but in knowing how to work with an author who had never written a book, or anything for the popular audience, before. If you want to turn your dream of writing and selling an interesting, readable book into reality, look no further than Diane O'Connell.
– Sanford L. Braver, PhD, co-author (with Diane O'Connell) of Divorced Dads: Shattering the Myths (Tarcher/Putnam)
When I enlisted Diane O'Connell for editorial guidance, I had already been a successful author of several self-help books. But Diane's comprehensive analysis and insightful suggestions helped take my writing career to the next level. She can take a good book proposal and turn it into a great one. As a result of Diane's help, I was able to get better publishing contracts.
– Michael S. Broder, PhD, author of Stage Climbing: The Shortest Path to Your Highest Potential, Secrets of Sexual Ecstasy (Alpha Books), The Art of Staying Together (Avon), The Art of Living Single (Avon), Can Your Relationship Be Saved? (Rebuilding Books)
Iwant to give a special acknowledgement to Diane O'Connell, my developmental and production editor, for her solid advice and expert guidance. It is a pleasure to work with you! — Karen L. Rancourt, PhD, author of Ask Dr. Gramma Karen: Helping Young Parents and Grandparents Deal with Thorny Issues (Family Links Press)
Dear Diane, your guidance helped me 'face forward.' You are amazing! Many thanks. — Michele Howe Clarke, author of Face Forward: Meeting Challenges Head On in Times of Trouble (Morgan James Publishing)
I would like to express my gratitude to the many people who saw me through this book, in particular, Diane O'Connell, a great writing coach. — Gustavo Florentin, author of The Schwarzschild Radius (Curiosity Quills Press)
I would like to thank the amazing editorial team who helped shape and mold this book — the team at Write to Sell Your Book: Diane O'Connell, my editor, who helped guide me every step of the way from my beginning idea to a completed book; Cristina Schreil, whose deft reporting, researching and writing skills helped bring the parents' and experts' stories to life; and Linda H. Dolan, whose comprehensive copyediting skills helped ensure the quality of this book. For a first-time author, the talent, support and work you have all provided was invaluable. — Diane Polnow, author of Baby Debate: Everything You Need to Consider BEFORE Becoming a Parent (DEP Productions)
For Diane with many thanks for your interest and wise counsel as I wrote this work. You gave me more ideas and insights into the fiction-writing process than I could ever hope for, and I am grateful. — Jack B. Rochester, author of Wild Blue Yonder (Joshua Tree Press)

I had seen Diane O'Connell speak at a conference in New Mexico and was immediately both impressed by and drawn to her knowledge, skills, and bright personality. She agreed to accept me as a client and worked fairly and tirelessly with me through my first outline, subsequent roughs, and the entire process, to completion of my first novel, Black Road 2012.
One of the many things I like most about Diane was her straightforwardness ("You're staring at your navel here too much, Jeffrey." "Cut this section down…"). Another thing I liked a lot was her attention to Story. I had been through thousands of dollars with another editor who was finitely concerned — to my detriment — with everything but Story. Diane helped me formulate, improve and navigate my story to a neat, concise and clear ending. She also helped me a lot with my opening paragraph — my hook.
I can recommend Diane O'Connell's Book Doctor skills and talents without reservation.
– Jeffrey A. Friedberg, author Lost Relic Of The Gods (INDI Publishing Group)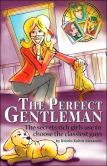 My success all began when I placed the first call to Diane O'Connell. She helped me sharpen my manuscript and write a first-rate book proposal – and she gave me cheers and smiles when I needed it.
– Kristin Alexandre, author of The Perfect Gentleman: The Secrets Rich Girls Use to Choose the Classiest Guys and Find a Great Guy: Now and Forever (Runnymede Press)
Diane O'Connell brought more to the table than I could have imagined beforehand. She took the rudely formed clay of an idea and helped shape it into a concept, and the concept into a solid, pragmatic and readable book, now in its second printing. The project was immeasurably better because of her.
– Henry David Abraham, MD, author of What's a Parent to Do? Straight Talk on Drugs and Alcohol (New Horizon Press)
Thank you for the kind words of encouragement. One day when you see the finished product I think you will be tickled pink. I'm loving the rewrite process after your input!! It's so rich now! I feel like I was doing my best to create it with an 8 pack of crayons. Then I worked with you and you handed me a box of 64 crayons with a sharpener! This is making so much sense to me now — I laugh, I cry, I create, I'm surprised at every turn. Thank you again and again.
– Karin Blythe, author of an upcoming young adult fiction novel
I went to Diane originally to tighten up the concept of my book. She quickly tuned in to what I was trying to do, and then generously offered insights that helped me accomplish my goals. I'm not talking about generic information. She went right to the heart of the book and helped me clarify it and strengthen it. I not only got more than I expected, but her targeted approach helped me keep costs down.
– Jerry Waxler, author of The Four Elements for Writers (Neuralcoach Press)